About Us
Our Origin Story
In 2016 my mom and I needed to help my grandma get in-home care. She had a stroke and she needed 24/7 care. You'd think that wouldn't be so hard to do with so many companies providing in-home senior care. The search for reliable quality, availability and affordability quickly turned into a nightmare. We just couldn't find what we were looking for.
Companies we scheduled interviews with didn't show up or couldn't provide backup care if her assigned caregiver wasn't available. No one we spoke with was offering a total program where we felt comfortable putting my grandma's well-being in their hands.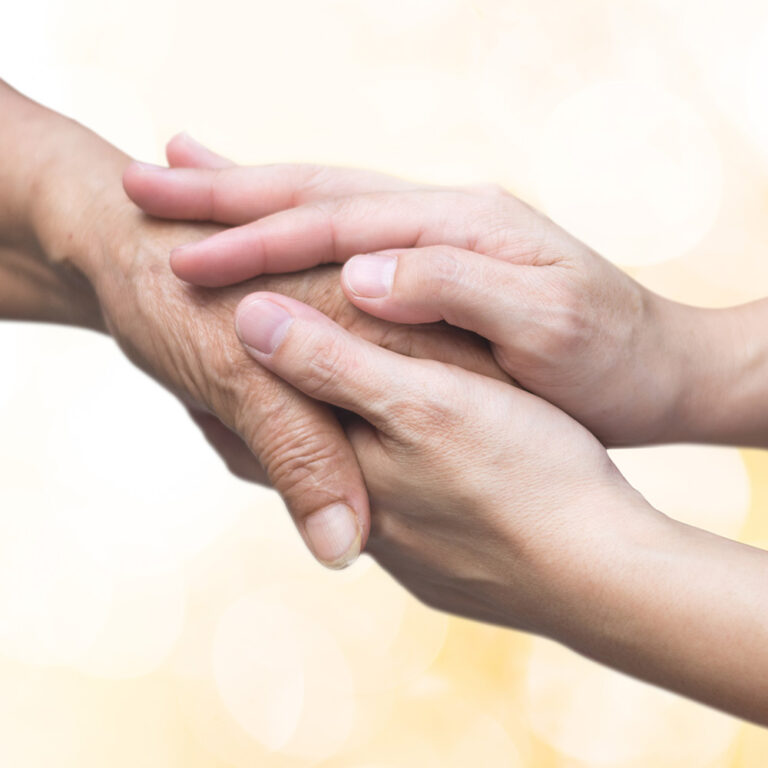 We Found Huge Gaps in How In-Home Senior Care is Delivered
Like so many families we decided to try and cover my grandma's 24/7 home care requirements ourselves. But the whole process was really intimidating and often overwhelming. Eventually we figured out how to make it work with a bit of outside help, but getting to that point was exhausting.
We found huge gaps in how in-home senior care is delivered, not just where my grandma lived, but everywhere. Many caregiving agencies couldn't reliably staff a client around the clock and didn't treat their caregivers with dignity and respect. These flaws in the business model drained confidence that loved ones would be well cared for.
Having identified the "gaps" in the in-home senior care service delivery model, we asked ourselves what it would take to fill in those gaps? Could it be done? The result of our journey is Right Hand Senior Care.
Right Hand was designed from the ground up to offer a superior brand of in-home senior care service and through a reinvented business model designed to plug the gaps that prevented us from finding the type of help we needed for my grandma.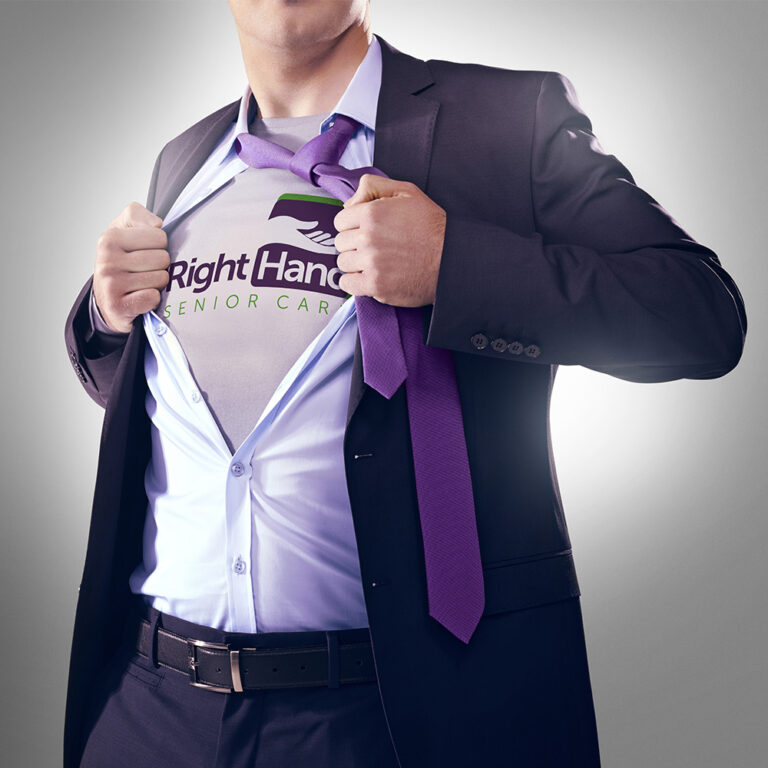 The Journey to Franchising
An idea is one thing. Execution totally another. As you might imagine we didn't get everything right on day one. But by the end of year three, we were delivering an outstanding level of in-home service to seniors, worked with a team of motivated and committed caregivers and were running a successful business on top of that. Franchising offered the best business model to teach others how to do what we had done.
Given the challenges of finding, motivating and retaining an excellent team of caregivers to continue growing Right Hand, in 2018 Heather reached out to an old friend and colleague Jamaal Richard.
Jamaal brought his operations expertise into the leadership team. He successfully applied his operations experience in both the military and at Waffle House to the the Right Hand business. All of these institutions are 24/7 operations. Core support services and critical business functions were identified and updated so they could be scaled to not only grow Right Hand, but support a future franchisee network.
From there, we stress tested all our new processes and focused our energies around growing the business. In 2021, we achieved national recognition from Inc. 5,000 as one of the fastest growing companies in the US.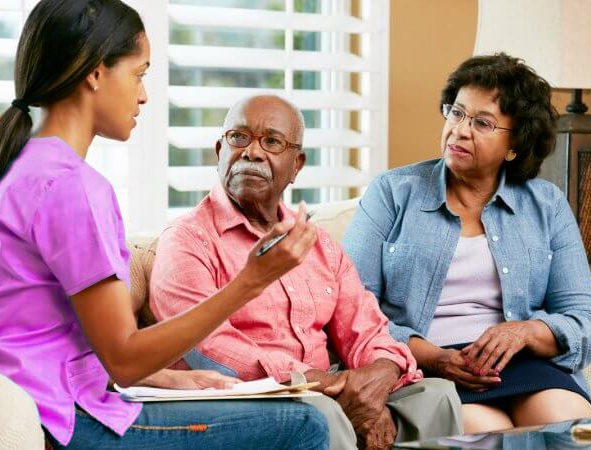 Right Hand Senior Care has grown to meet the in-home care demands of more seniors, in more
communities, led by our experienced team: Heather Monoc and Jamaal Richard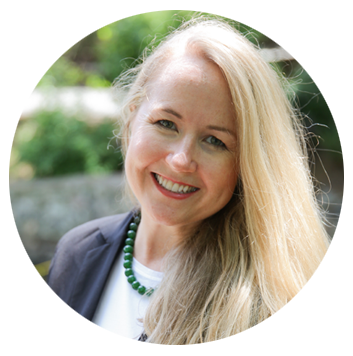 "I started without any traditional business experience. But a lot of common sense."
Co-Founder Heather Monoc came to Right Hand Senior Care without formal business training, but with a special knack for caregiving and a background in sales. She learned everything there is to know about the senior care business while successfully building Right Hand. Now franchisees can learn the hard won lessons from her and the rest of the Right Hand Senior Care team.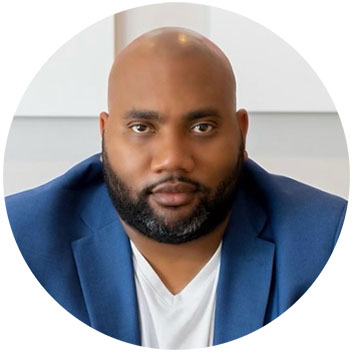 "You can do anything you want in life, if you want to do it bad enough."
A veteran and entrepreneur, Jamaal Richard has experience in real estate, finance, restaurant
management and other investment interests. He was brought on as a partner in Right Hand Senior Care to drive continuous improvement in management, sales and operations.
Why Franchise with Right Hand?
Nearly 90 percent of seniors prefer to stay in the comfort of their own homes as they age. Making a major change in their living situation, especially when their health is in question, is an ordeal that is both stressful and, all too often, simply unnecessary.
Right Hand Senior Care offers its franchisees the proven systems and training they need to work with seniors who wish to remain at home, within the neighborhood and community settings that are reassuring sources of connection and identity.
Staffing the Right Caregivers and Back-Office Operations Distinguish Right Hand
Since opening in 2016, Right Hand has set the standard for both quality of services and its uncanny ability to match clients with exactly the right caregiver among its staff of highly-trained and compassionate professionals. However, what really sets Right Hand apart from others in the in-home senior care industry is our innovative approach to addressing two never-ending challenges: staffing and back-office operations support.
With demand for caregivers dramatically rising, Right Hand focuses its efforts on caregiver development and retention. We accomplish this by delegating as many administrative tasks as possible to our wholly-owned subsidiary, P2 Outsourcing, whose team remotely supports our franchisees.
By overseeing recruiting, bookkeeping, scheduling, care planning, customer service and a variety of related tasks that keep operations running smoothly, P2 Outsourcing provides Right Hand franchisees with the bandwidth needed to invest in caregiver training and personal development–creating career pathways that encourage Right Hand people to grow within the company.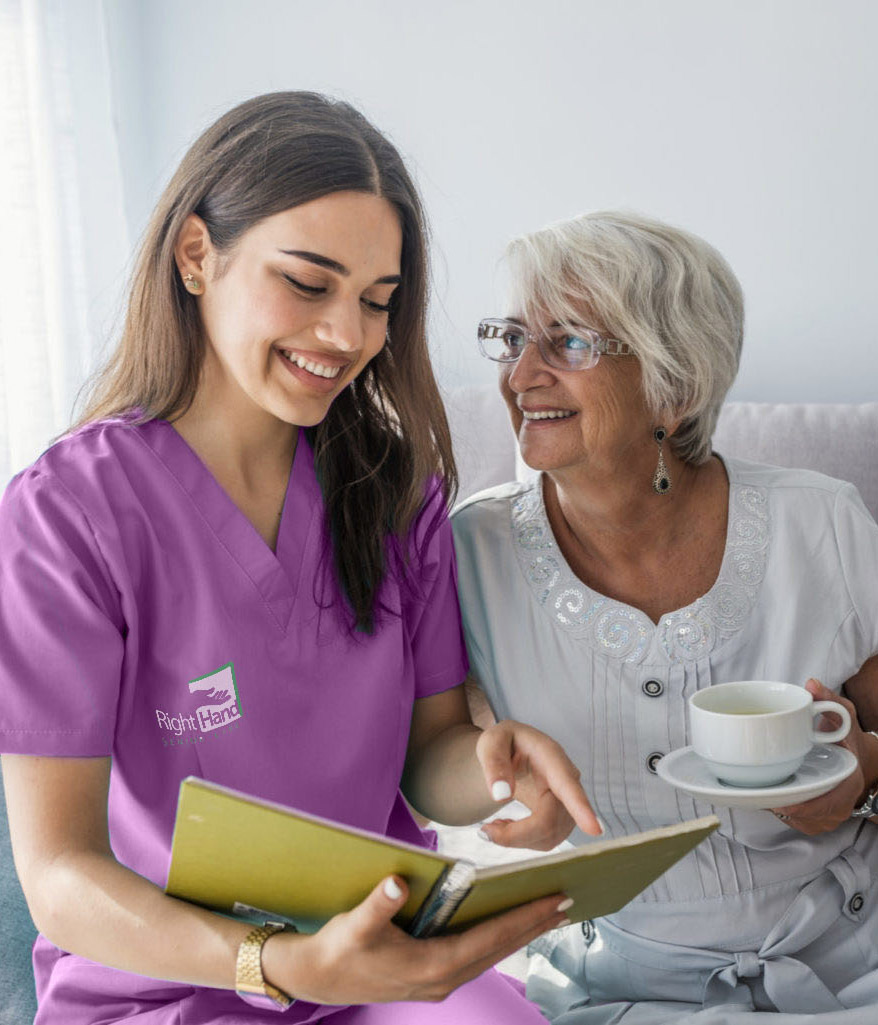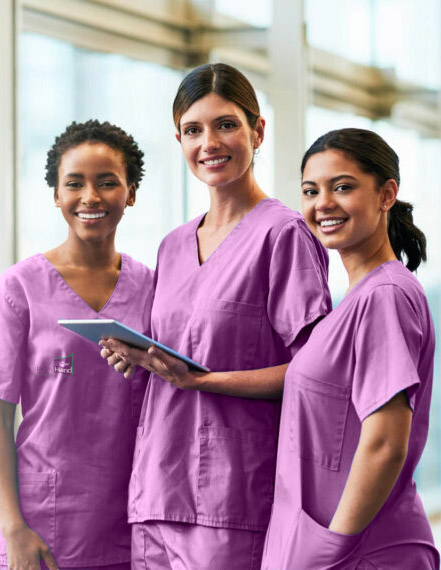 Right Hand Helps Franchisees Focus on the Tasks that Grow Your Business
Heather and Jamaal have invented ways to not only keep up with the day-to-day demands of the business, but devote considerable time and attention to the caregivers that deliver the actual service. Right Hand caregivers knowledge, compassion and dedication represent the heart and soul of the business. They are the tip of the spear. Everything good flows from caregiver excellence.
Right Hand's scalable franchisee support systems are proven game-changers, allowing franchisees to compete for the limited supply of top-quality caregiving professionals available.
Right Hand's decentralized business model provides ample room for growth. Our ultimate vision is to grow our franchisee network responsibly into other markets – specifically, in the southeastern region of the United States. Our franchise business model allows medical professionals to transition into this field with confidence knowing that we've already overcome the challenges you'd face if you attempted to start an in-home senior care company on your own.